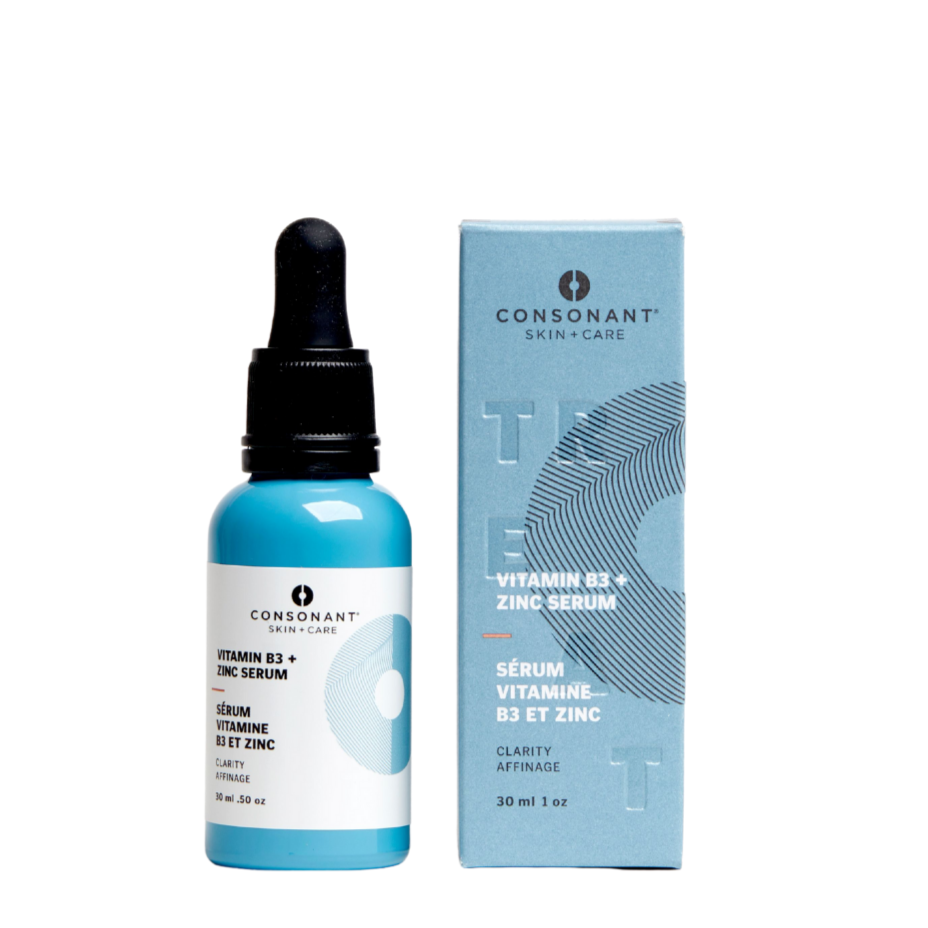 Vitamin B3 (Niacinamide) + Zinc Clarifying Serum
A lightweight serum to bring your skin clarity.
Unlike traditional acne products this serum is formulated to clarify your skin with absolutely no irritation or damage. It contains an optimal blend of vitamins and minerals to deliver potent and profound results. It's lightweight and plays well with other products for a velvety, barely-there finish.
10% Vitamin B3 (Niacinamide): Minimizes the appearance of congestion, redness, and pores.
1% Zinc: Calms and helps reduce the appearance of dark spots.
1% Vitamin B5: Attracts water and helps strengthen the skin's moisture barrier
After cleansing, apply 2-3 drops to face and neck. May be used all over or as a spot treatment on areas that need clarity.
30ml
INGREDIENTS
Water, Propanediol, Niacinamide, Panthenol, Zinc Sulfate, Hydroxyethylcellulose, Caramel, Benzyl Alcohol, Benzoic Acid, Dehydroacetic Acid. 100% natural.