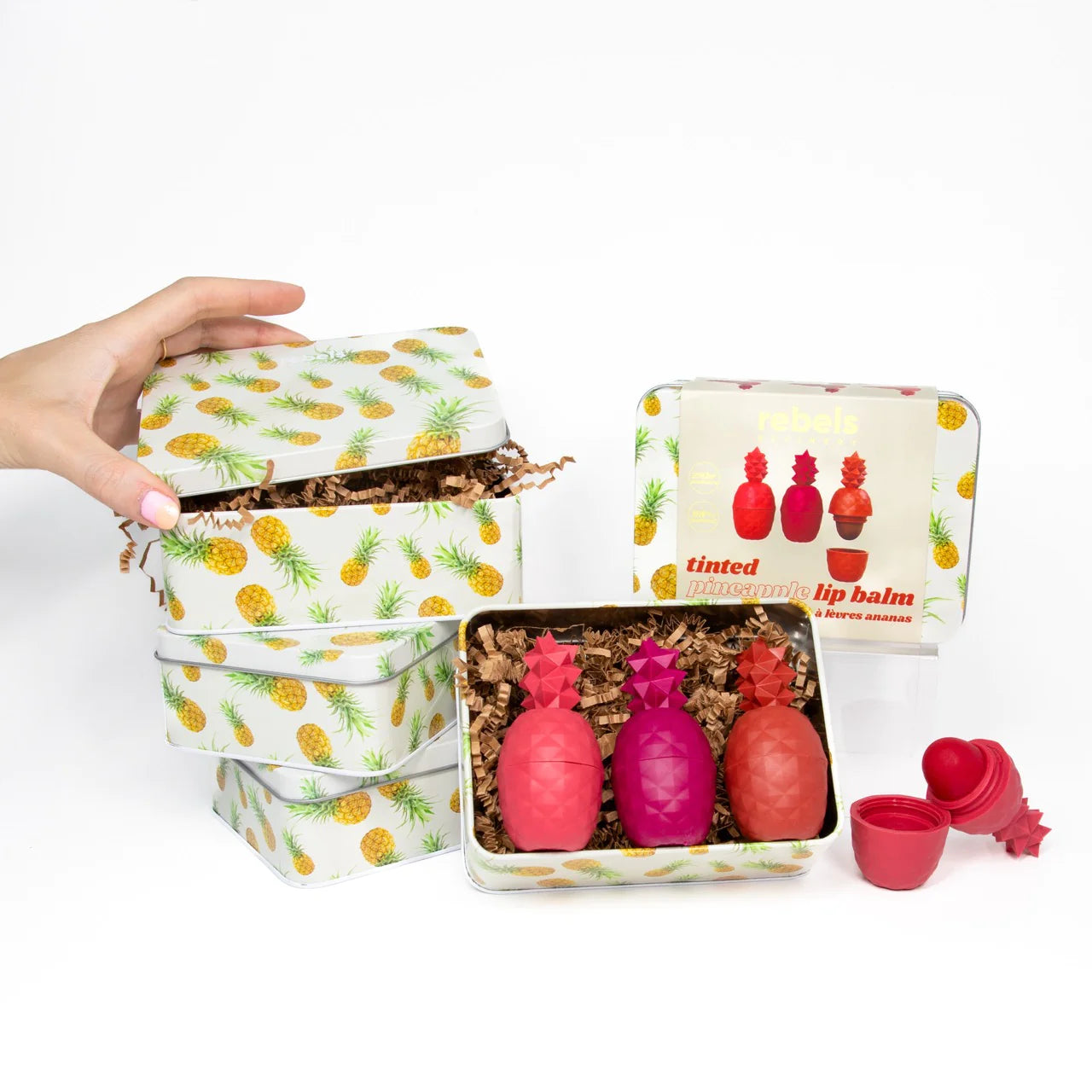 Tinted Pineapple Lip Balm | 3 Pack Tin
Pucker up, buttercup! These pineapple shaped tinted lip balms are the sweetest way to add a pop of color to your pout.
Tinted lip balm is the perfect middle ground between lipstick and nourishing natural lip balm. Keep the comfort and color all in one.
Made with hand-picked essential oils including lavender to soothe your lips.
Black Cherry gives a touch of purple color for a devilish and delightful look.
Coconut for a perfect natural-looking brown color to your lips.
Strawberry to make your lips irresistible with this classic red color.