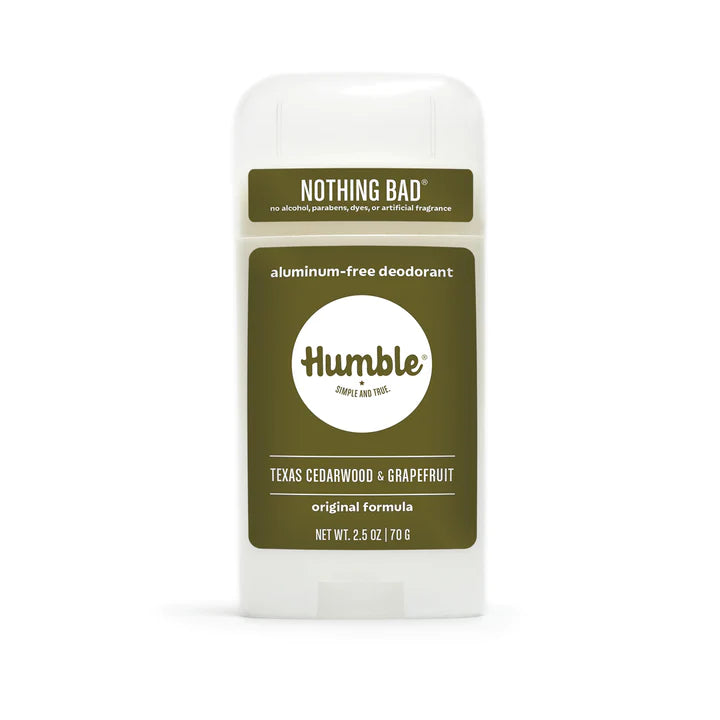 Texas Cedarwood & Grapefruit Deodorant
For outdoorsy-types who want a little spring in their step, this rustic cedar scent with a hint of energizing citrus is a must-have for your morning routine.
Less is truly more with Humble. Our Original Formula starts with 4 clean, high-quality and sustainably sourced ingredients: fractionated coconut oil, non-GMO corn starch, beeswax and baking soda. For our scented products, we add high-quality essential oils for a variety of unique, irresistible scents. And the best part is, IT ACTUALLY WORKS!
2.5oz + .035oz
Nothing Bad
No aluminum, alcohol, dyes, parabens or artificial fragrance.
100% cruelty-free.
Proud partners of 1% for the Planet.
Directions for Use
Gently apply 2-3 swipes to your underarms and rub in any excess. A little goes a long way - this much should last you all day.