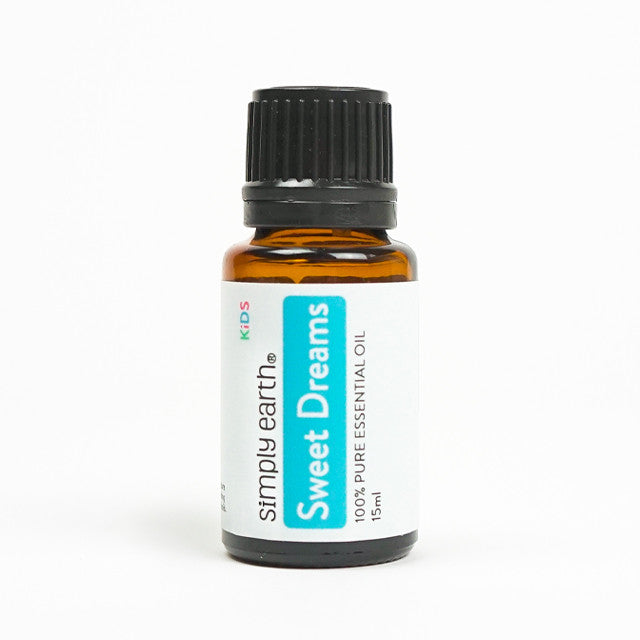 Sweet Dreams Essential Oil Blend
Sweet Dreams is our kid-safe blend to give your child a natural nudge towards dreamland. This blend is made up of kid-friendly essential oils that will help calm and relax your child. This synergy is a great addition to any child's bedtime routine to get them settled and ready for some sweet dreams.  
Lavender, Marjoram, Frankincense, Cedarwood (Himalayan), and German Chamomile Essential Oils
CAUTIONS
Kid Safe: May be used on children 2+
Pregnancy Safe: Ask your doctor
Breastfeeding Safe: Ask your doctor
More Safety Info: 

Always dilute an essential oil with carrier oil before applying it to the skin. 
*These statements have not been evaluated by the Food and Drug Administration. This product is not intended to diagnose, treat, cure, or prevent any disease.