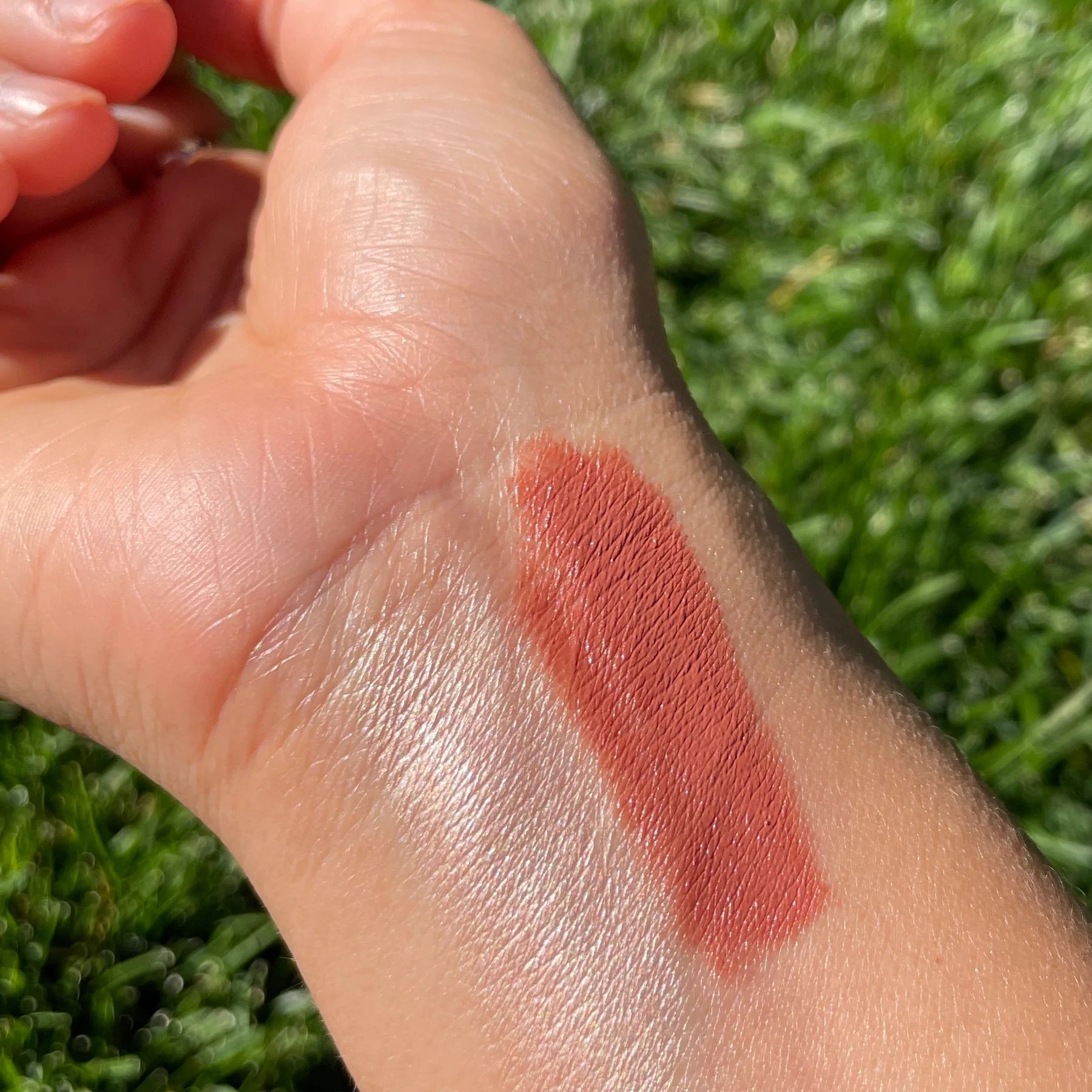 Lip-to-Lid Balmies are plastic-free, multi-use crayons for eyes, lips and cheeks. Packed with oils, butters, and antioxidants such as hemp, and plum oil to nourish and hydrate skin. 100% vegan, cruelty-free and palm oil-free. Made with 9 natural ingredients.
Balmie crayons appear small because there's no plastic tube but they're the standard lipstick size at .12 oz.
cinnamon + champagne - Copper spice with a touch of gold.
nude plum + rose - Warm rosy nudes for everyday-rouge.
strawberry + cherry - For a very berry earthy vibe.