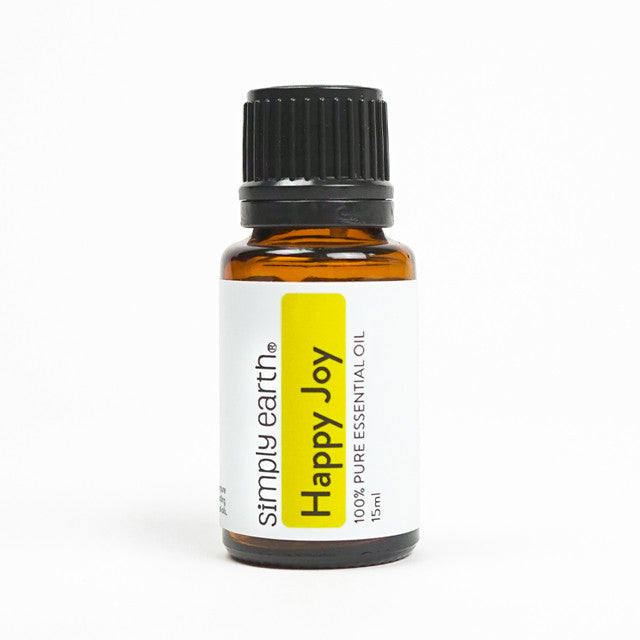 Happy Joy Essential Oil Blend
Feeling down in the dumps?  Need something to brighten your mood?  Happy Joy Essential Oil Blend is bound to make your day better!  The fresh and sunny scent provides a refreshing aroma that can be used in a variety of ways. This synergy will provide a boost of energy and a breath of fresh air to bring you happy and joyful feelings.
Grapefruit, Orange, Geranium, & Ylang Ylang Essential Oils
CAUTIONS
Dilution Rate: Always dilute essential oils when using them on the skin. This blend is best used at a 5% dilution rate or less. See our dilution guide here. 
Kid Safe: May be used on children 10+
Pregnancy Safe: Yes, consult doctor
Breastfeeding Safe: Yes, consult doctor
Cat/Dog Safe: Use caution when diffusing this blend around cats and dogs as it could cause adverse reactions. When using essential oils, ensure your pet can leave the room.
More Safety Info: Possibly phototoxic
These statements have not been evaluated by the Food and Drug Administration. This product is not intended to diagnose, treat, cure, or prevent any disease.