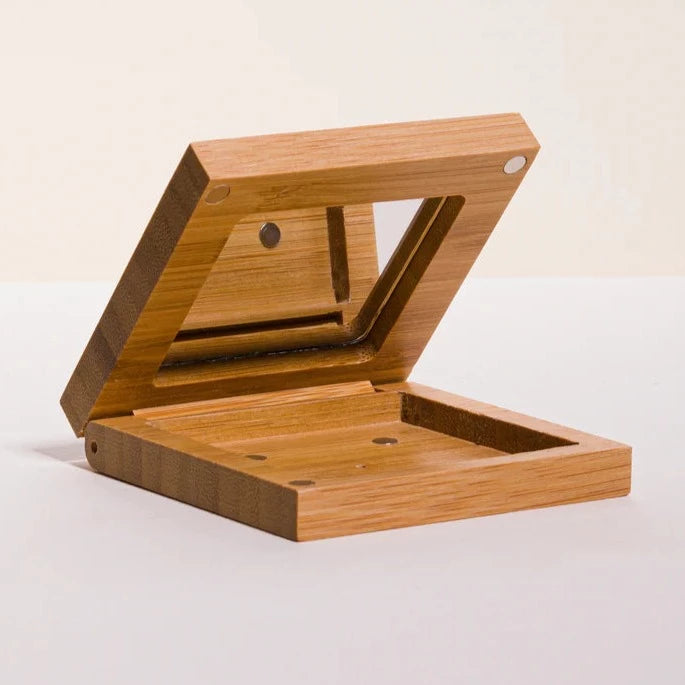 Essential Palette | Refillable Cosmetics Case
Palettes you can't personalize are a thing of the past: With our Essential Palette, you choose your shades, so no product goes unused—or to a landfill. This reusable palette is the epitome of capsule beauty. Your Essential Palette will fit 2 Blushes, or 8 Pressed EyeColours. Perfect for the minimalist makeup palette. Plus, a mirror helps you get ready on the go.
Measurements: 7.4cm x 7.4cm x 1.9cm
Elate palettes are made of water-treated bamboo and will fit any magnetic pan.