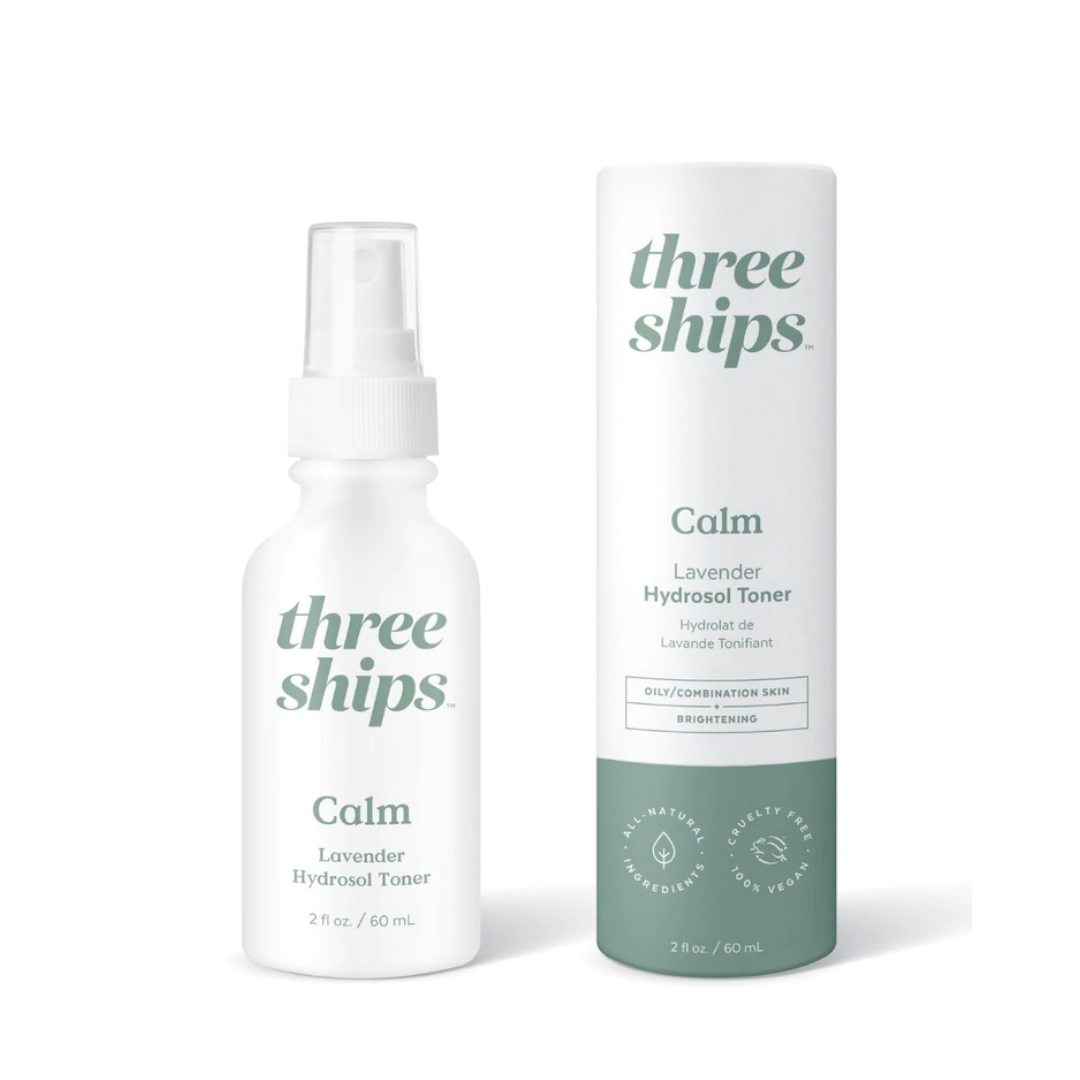 Calm | Lavender Hydrosol Toner
FOR OILY + COMBO SKIN
Lavender hydrosol water sounds complex, but it's really a simple, alcohol-free tonic that penetrates deeply, evening out skin tone. This tonic also contains witch hazel and aloe vera to soothe skin and minimize the appearance of pores.
After cleansing morning and evening, shake and spritz over the entire face.
If used once per day, the average customer re-purchases a bottle after 3 months.
Lavender Hydrosol (40%) Witch Hazel (10%) Glycerin (5%)
60ml
*Lavendula Angustofolia (Lavender Floral Water), *ᵀAloe Barbadensis (Aloe Vera) Leaf Juice, *ᵀHamamelis Virginiana (Alcohol-Free Witch Hazel) Water, Glycerin

* Non-GMO, ᵀ Organic