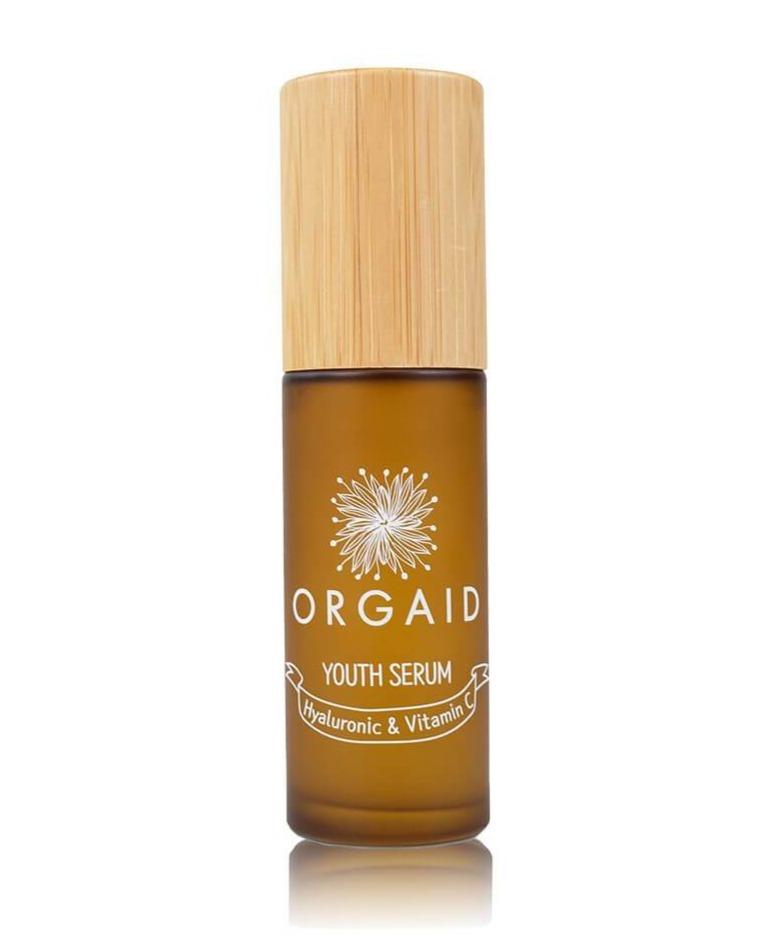 Youth Serum | Hyaluronic Acid + Vitamin C
The perfect pair — Hyaluronic Acid and Vitamin C. This serum is packed with a powerful punch of hydration and regeneration, working together to reduce the signs of aging. Alleviate your dry skin and say goodbye to fine lines and wrinkles with the Youth Serum. 
Hyaluronic Acid - This water absorbing acid keeps the skin moist, elastic and healthy.
Vitamin C - This antioxidant fights free radicals to reduce the signs of aging.
Apply 1-3 pumps and gently massage into the skin. If using in the morning, best to use sunscreen after applying. 
1.2oz


INGREDIENTS
Water, Organic Aloe Vera Leaf Juice, Organic Glycerin, Organic Lemon Hydrosol, Organic Lavender Hydrosol, Organic Jojoba Oil, Niacinamide (Vitamin B3), Ascorbyl glucoside (Vitamin C), Hyaluronic Acid, Organic Rosemary Extract, Caprylyl Glycol, Phenylpropanol, Carbomer, Arginine, Organic Orange Peel Extract, Organic Pomegranate Extract, Organic Rosehip Extract, Organic Lavender Extract, Organic Geranium Essential Oil, Xanthan gum *The products are made with over than 70% organic ingredients and we use the term 'organic' based on California Organic Products Act (COPA). Organic Processed Product Registration (OPPR) number is 99498.