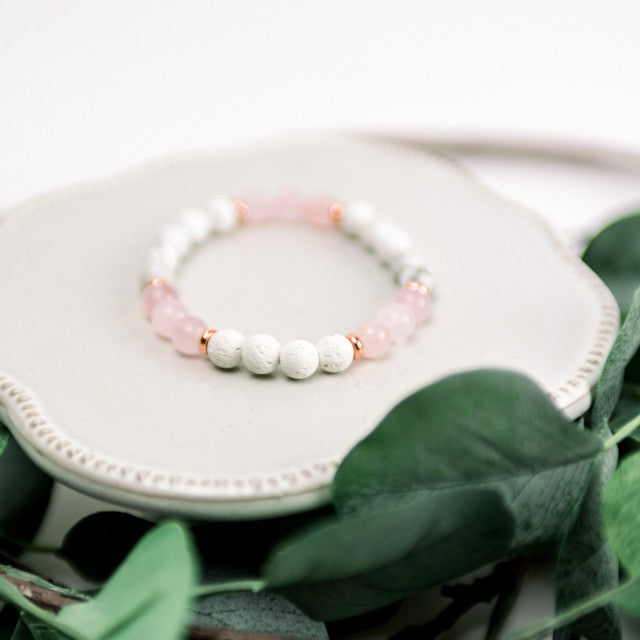 These bracelets were handmade at the Simply earth headquarters.
Use: Drop your favorite essential oil or essential oil blend onto the lava stone beads to carry the scent with you all day long.
Note: All stones are unique and may vary in appearance from the ones shown in the picture. The color may be slightly different from the picture because of different display device.