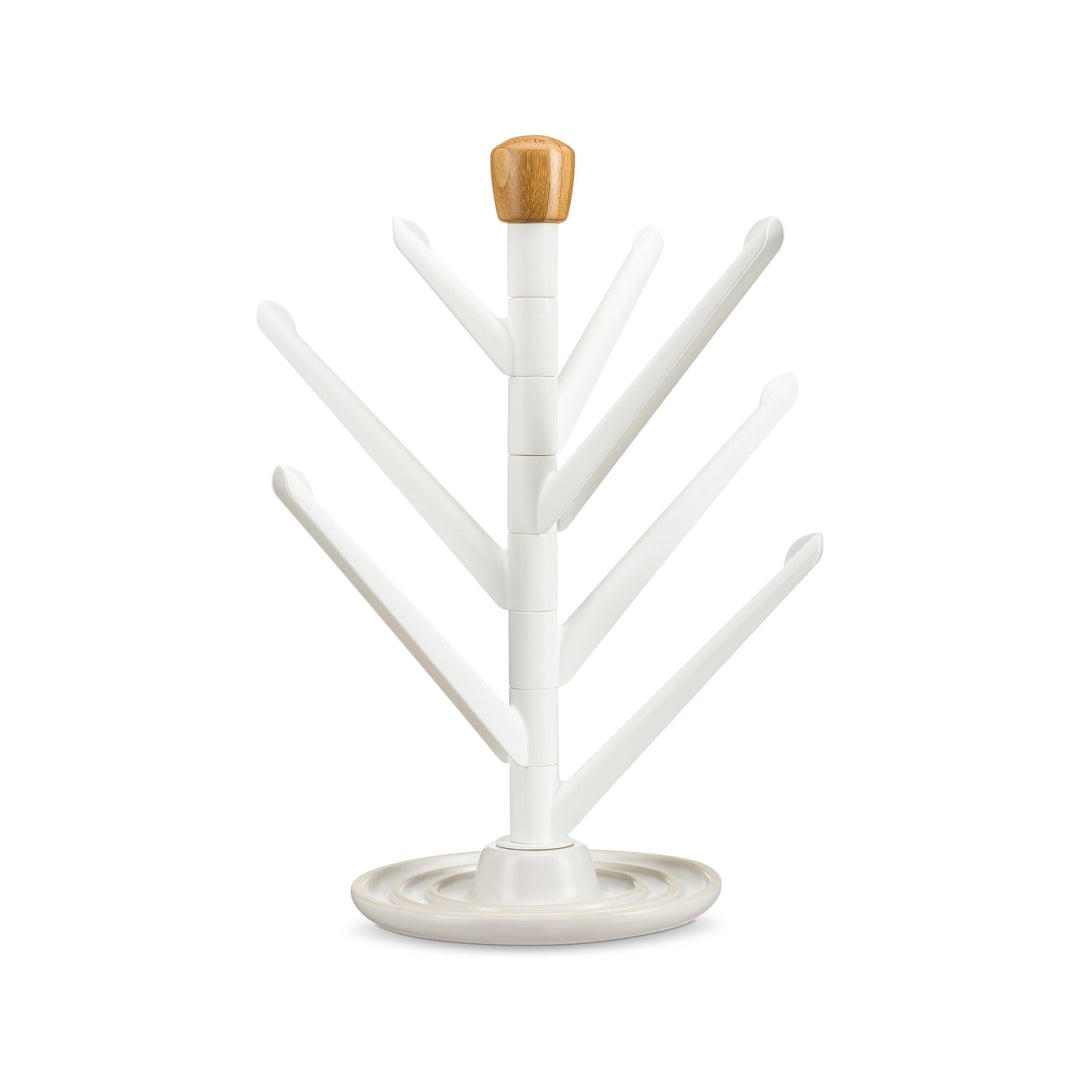 Branch Out | Upright Drying Rack
The days of playing Jenga with your dish rack are over. This upright drying rack was designed for those awkward items that end up piled on top of each other just begging to fall over. And it's perfect for your dishcloths too. Its seven strong rotating arms can hold heavy items like glass water bottles and its compact design means it doesn't crowd your countertop. Game changed.
Ceramic, Recycled Plastic & Bamboo
A versatile countertop saver, the Branch Out has a variety of different length arms that can rotate independently to give you plenty of room to hang even the most cumbersome of your kitchen accessories.