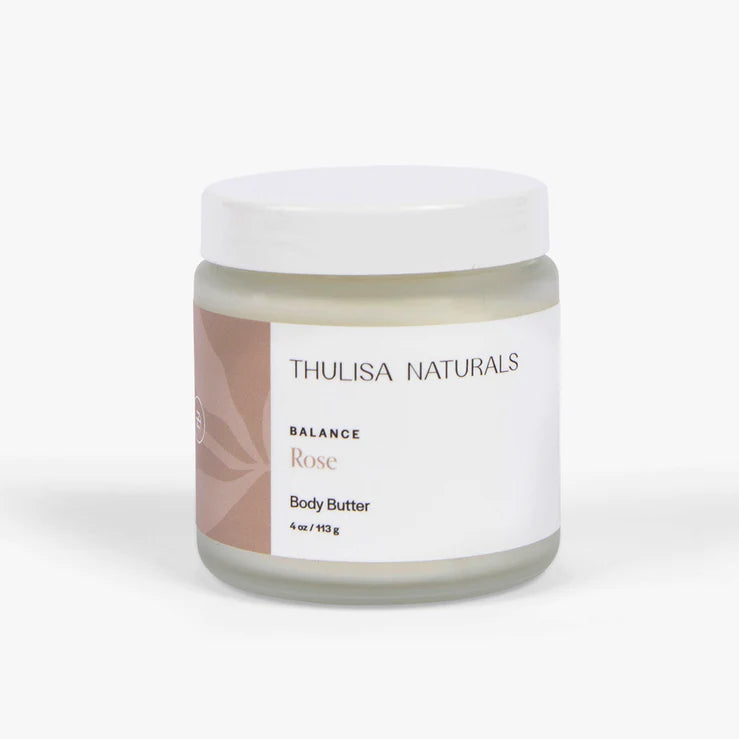 Balance | Rose Body Butter
Invite balance into your bathroom with this invigorating body butter.
Nourish your skin with a rich, intensely hydrating body butter formulated with organic shea butter and Rose essential oil. The grounding floral scent of rose essential oil will help to ease tension and balance your mood.
4oz
Organic Shea Butter (Butyrospermum Parkii), Grapeseed Oil (Vitis Vinifera), Arrowroot Powder (Maranta Arundinacea Root), Organic Vitamin E Oil (d alpha-tocopherol), Rose Essential Oil