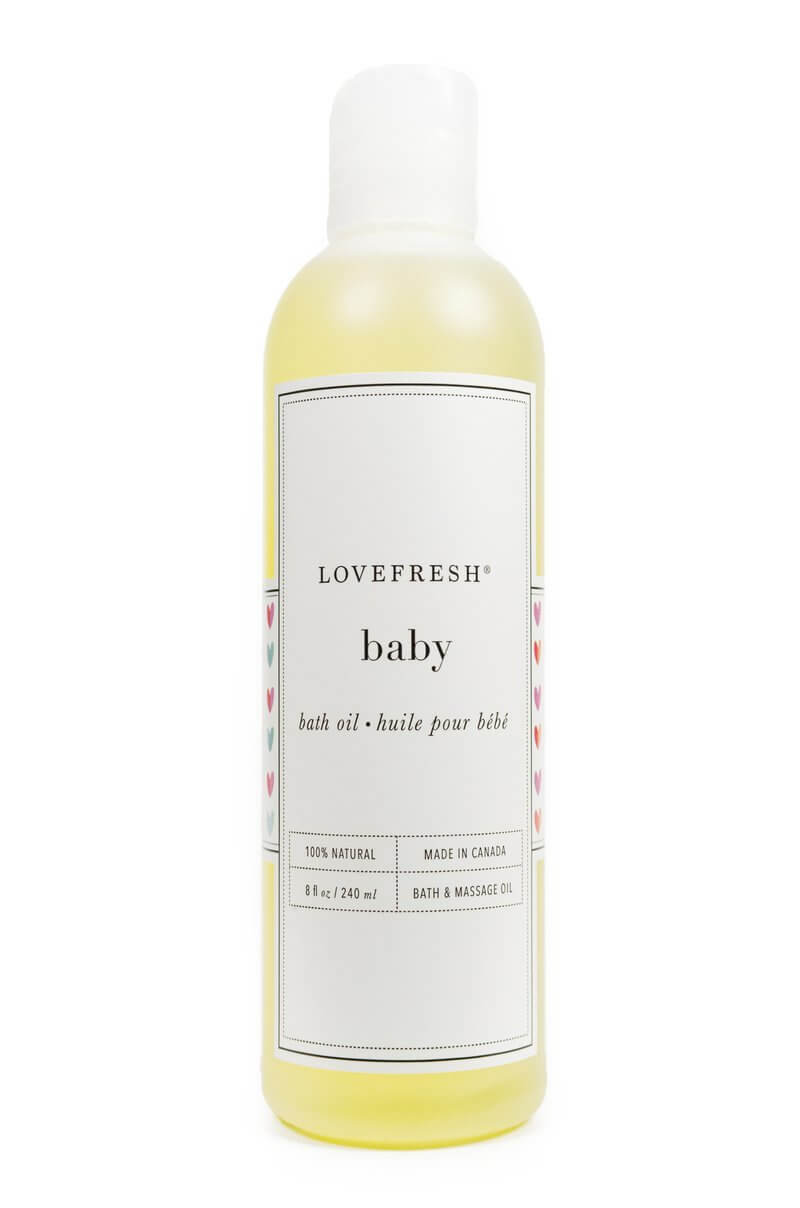 This beautiful, natural bath and massage oil is perfect for pampering your baby. Use it in the bath or massage into the skin to help with dryness and cradle cap. 
100% Natural Goodness for your babe.
240 ml | 8 fl oz
INGREDIENTS
Cocos Nucifera (Coconut) Oil, Rose Canina Fruit (Rosehip) Oil, Calendula Officinalis Flower Oil, Hypericum Perforatum (St. John's wort) Oil, Tocopherol (Vitamin E), Lavender Essential Oil and Clementine essential oil.